Henderson Habitat is involved in many public events throughout the year – from groundbreaking moments, volunteer and customer appreciation events, the Annual Tri-Fest 5K Race, Pass the Toolbox, Housing fairs, home closings and dedications as well as many other special fundraising events. In the fall of 2019, we also hosted our very first online raffle!  We are happy to report it was a success raising over $42,000! We are already planning our next one as a Father's Day themed raffle and hope to double the last one! As with every event like this that we do, our goal is helping provide the community with more safe and affordable housing and with this an opportunity to learn more about what Habitat is and how it works, to meet past, present and future Habitat homeowners, and to see the impact all the volunteers make each day! Habitat loves to help build affordable, energy-efficient homes and thriving communities. Get involved today by attending, volunteering to help, or sponsoring an event!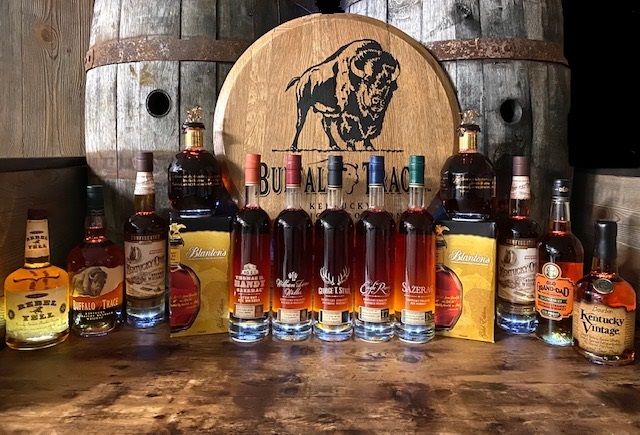 2020 Summer Bourbon Raffle tickets go on sale Saturday, August 1 @ 9am CDT. There is a limited number of tickets available. Winner will receive all 13 bottles of bourbon as well as the Buffalo Trace engraved barrel lid and the antique collection canvas print. Tickets are available at the link listed.
Tri-Fest 5K Race has been CANCELED. We are working on an alternative event for this fall and will update if plans are able to continue. Thank you for your support and we will get through this together!!