Henderson Habitat is involved in many public events throughout the year – from groundbreaking moments, volunteer and customer appreciation events, the Annual Tri-Fest 5K Race, Pass the Toolbox, Housing fairs, home closings and dedications as well as many other special fundraising events. In the fall of 2019, we also hosted our very first online raffle!  We are happy to report it was a success raising over $42,000! We are already planning our next one as a Father's Day themed raffle and hope to double the last one! As with every event like this that we do, our goal is helping provide the community with more safe and affordable housing and with this an opportunity to learn more about what Habitat is and how it works, to meet past, present and future Habitat homeowners, and to see the impact all the volunteers make each day! Habitat loves to help build affordable, energy-efficient homes and thriving communities. Get involved today by attending, volunteering to help, or sponsoring an event!
Tickets on sale now! Cost is $100 per ticket with all proceeds benefiting Habitat for Humanity of Henderson, Ky. Only 500 tickets will be available, so don't wait til they are gone to get yours! One lucky winner will receive all of the bourbon pictured as well as some extra Pappy Van Winkle merchandise to sport while you are sipping on one of these fine tasting Ky bourbons. Please check out the link for more details and a list of rules as well as the complete prize package details! Thank you and good luck! https://hendersonkyraffle.org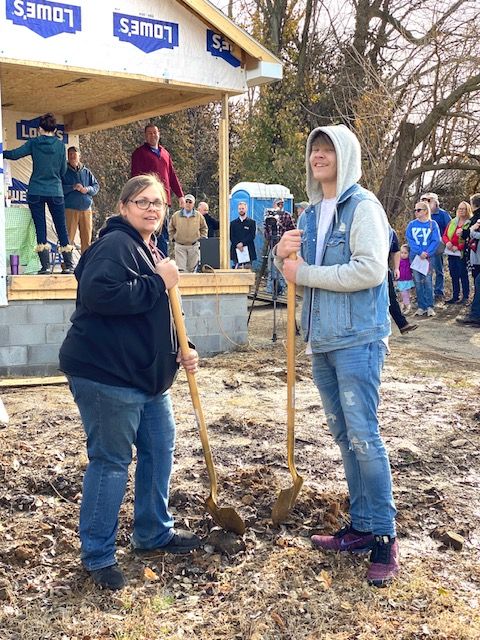 Cristina and her son Hemi on Groundbreaking Day of their future home at 218 S. Adams St. They both along with family and friends have worked very hard since they were approved as one of our Habitat Partner Families. She has completed her hours and still continues to work, attend school and volunteer on her home build and at the ReStore. She is counting down the days til she can finally move into her home and have the ability to do laundry, cook, take a warm shower and most of all have a safe and secure place for her and her son to live. We are proud to be apart of the Morgan Families journey to homeownership:)
Tri-Fest 5K Race has been CANCELED. We are working on an alternative event for this fall and will update if plans are able to continue. Thank you for your support and we will get through this together!!